Stainless steel is constantly gaining increasing importance amongst construction materials. Designers, architects and builders choose stainless steel for many of its characteristics, both structural and aesthetic, as a guarantee of beauty, durability and sustainability.
In this context, Acciai Speciali Terni has developed 470LI, a new superferritic grade of stainless steel that stands out for its high chromium content (24%), which offers such an excellent resistance to corrosion it is comparable to austenitic grade 316L.
The high level of refinement achieved with AST's modern VOD system and the mixed Ti/Nb stabilization add optimal formability and weldability properties to 470LI's profile.
Furthermore, 470LI presents an excellent thermal expansion behavior thanks to its low dilatation coefficient. This guarantees reduced dilatation when temperatures rise and allows architects and builders enhanced flexibility and freedom in the design phase. Considering 470LI has a thermal expansion coefficient similar to glass, this grade is particularly suitable for external façades that combine the two materials.
470LI is an eco-friendly material: it guarantees longevity of stainless steel final products which, at the end of their life cycle, can be entirely recycled.
THE BEST CLADDING FAÇADE FINISHES
470LI is available in a wide and diverse range of finishes, ready to meet all the aesthetic needs of architects and builders, allowing them to create the best look for any project with patterned options.
STANDARD FINISHES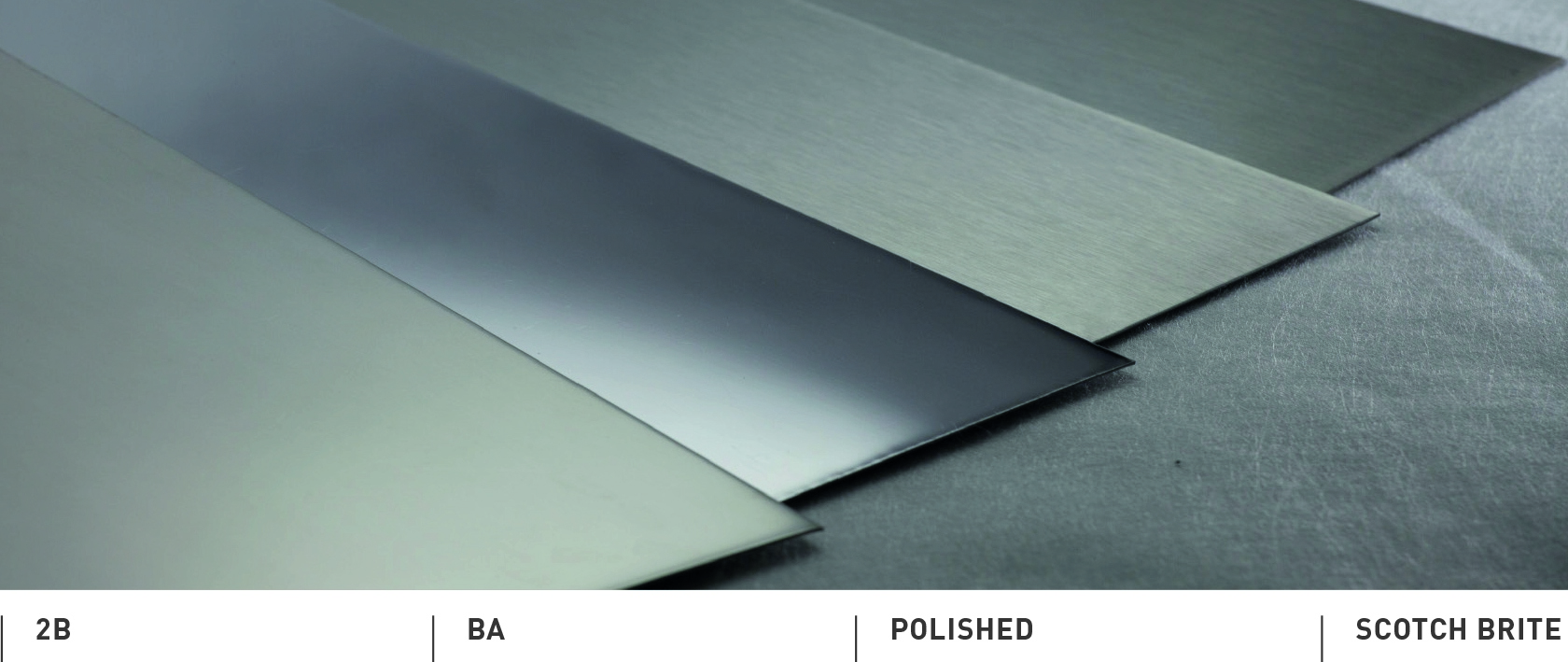 470LI: AN EXCELLENT ALTERNATIVE TO 316L
CHEMICAL PROPERTIES
470LI


(EN 1.4613)

316L


(EN 1.4404)

Norm




10088-2

Typical




values

Norm




10088-2

Typical




values

C [%]
< 0.03
0.01
< 0.03
0.03
Cr [%]
22÷25
24
16.5÷18.5
16.7
Ni [%]
–
–
10-13
10.3
Mo [%]
< 0.5
0.2
2-2.5
2.1
Other elements
–
Ti+Nb
–
N
PREN [average value]
24.5
24.1
DISCOVER THE BEST PROJECTS EMPLOYING 470LI